Atlantis-Pak polyamide casings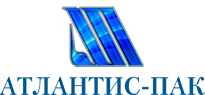 Since its foundation, Agro-Pack has been the official dealer of the world leader in the production of polyamide frankfurter and sausage casings PKF Atlantis-Pak LLC in the Southern Federal District. During our work, we have achieved great results, our company works with 80% of the meat processing enterprises of the Southern Federal District, constantly expanding its presence, offering and introducing all the new products that appear in the manufacturer's assortment into the sausage packaging process.
The casing plays a huge role in the production of all types of sausages and sausages. Its functions are not limited to the formation of the product. Modern casings act both as packaging, protecting the product from environmental influences and damage, and as a marketing tool, attracting the attention of consumers.
Our main goal is to help our customers compete successfully even in very saturated markets. We implement shells that are able to distinguish your product from others without additional costs for its promotion.
Barrier sausage casings have high mechanical strength and elasticity, excellent shrink properties, they minimize weight loss of meat products and significantly extend shelf life.
Permeable sausage casings have a number of advantages: good permeability to smoke, high mechanical strength and elasticity, excellent shrink properties.
Our range includes casings for sausages, both barrier and permeable. Certain types of casings have no analogues on the market.