Ingredients and technological solutions

Agro-Pack is the official dealer of three major manufacturers of ingredients for the food industry.
Since 2014, we have been responsible for the entire production process of our premium products, including product development and formulation. The benefits for customers are clear: even more consistent quality, individual approach and innovative, marketable products.
MANE (France) has a 145-year history and is in the TOP-7 of the world ranking of manufacturers of food flavors and ingredients. The company's customers are manufacturing plants in more than 60 countries. MANE has offices in 35 countries, 40 R&D centers, 22 production sites. MANE products provide decisive advantages in a highly competitive market. The high quality of MANE products is achieved through the optimal combination of recipe ingredients, flavoring spice mixtures and functional additives. As a result, the products guarantee maximum yield, high profitability and excellent taste and will help your company achieve its goals cost-effectively.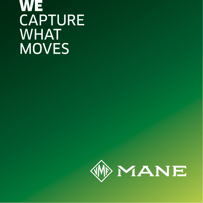 Hydrosol premium products
The company develops and manufactures complex nutritional supplements for dairy products, ice cream and desserts, gourmet foods and ready meals, meat and sausage products, fish products, as well as vegetarian and vegan products.
The company is a part of the Stern-Wywiol Gruppe holding and uses all the accumulated experience and knowledge of 100 R&D specialists working in the Stern-Technology Center with various pilot plants. Enthusiasm, flexible and creative approach of technologists helps to find effective solutions for all customers.

25 years of work in the meat processing market of the company allowed us to accumulate enough experience to open our own production. The company has always set as its goal not just the sale of ingredients, but the solution of technological problems and urgent problems that enterprises of the meat industry constantly face. At the moment, the manufacturer has formed a large staff of qualified technologists, with experience in production, who solve the most complex technological problems.
A modern production facility has been created, equipped with everything necessary, from a laboratory to a separate logistics warehouse complex. The quality of the manufactured products is controlled by the HACCP system and confirmed by the ISO 22000 – 2007 certificate. A series of products have passed the examination of VNIIMP and are recommended for use in GOST sausages.

Leave a request!
Leave a request for the products you need.
The manager will contact you shortly.