Russia will start producing "organic" wine
Roskachestvo certified the first wine producer in Russia without agrochemicals
The first producer of "organic" wine (in particular, without the use of agricultural chemistry in production), certified under domestic law, appeared in Russia, RIA Novosti was told in the press service of ANO Roskachestvo.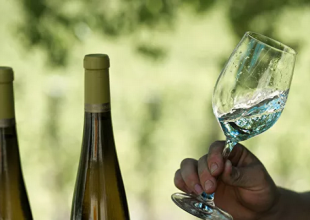 "The head of Roskachestvo, Maxim Protasov, presented the SPK Terroir with a certificate of compliance with organic standards. In Russia, this is the first organic wine producer certified according to domestic legislation," the press service said.
The farm, located in Sevastopol, was audited at all stages of production: the winery was examined for compliance with organic standards, including a ban on the use of pesticides, agrochemicals and artificial fertilizers, ANO clarifies. And the production volume of certified organic wine is estimated by the founders at 50-60 thousand bottles per year.
SPK "Terruar" became the 74th producer of organic products in the Russian Federation. And Roskachestvo certified the first domestic organic vineyard in April 2020. Now the first organic Russian wine has appeared in Russia. "The fact that the most difficult to produce organic wine has appeared in Russia today proves the high level of our wine industry," Protasov was quoted as saying by the press service.
Other organizations also intend to develop this direction: according to the press service, more than ten companies have requested consultations from the Roskachestvo Organic Expertise Center on the introduction of organic winemaking according to domestic standards.
Organic wine is the fastest growing segment of the wine market, the press service also reported: according to the International Center for Analytics of the World Alcoholic Beverages Market, by 2023, global consumption of organic wines will reach 1 billion bottles per year, 34% more than in 2018, and the share in global consumption will rise to 3.5% from 2.6% in 2018.